10 Feb

Sunderland Covid Champions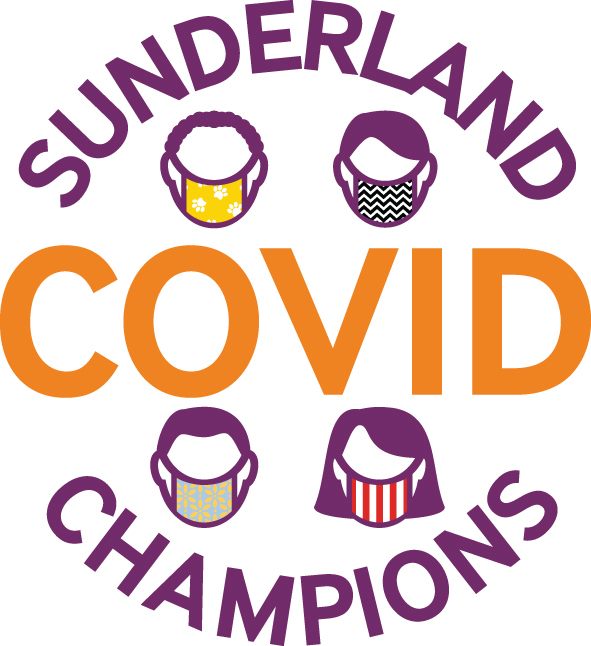 A couple of weeks back we attended the first meeting of the Sunderland Covid Champions; What or who are the Sunderland Covid Champions?
People with a willingness to be involved and share info and feedback

Residents, or those who work or study in Sunderland who want to make a difference in their communities or workplace.

Someone who wants to help
The first meeting was attended by over 90 individuals, representing individuals and organistions living and working in Sunderland.
The aim of the group 
"Together we can do all we can to make sure that everyone in Sunderland has the information they need to stay safe and healthy."
The idea is to share the correct information around Covid, including the vaccinations, to as many networks as we can, with a view to lessening the impact of the fake or incorrect information that is often shared.
---
The latest weekly update is as follows:
The latest data we have shows that the number of cases of covid in the city remains high and we've neither seen a fall or an increase in recent days. We've still got a large number of people in hospital and we're seeing people lose their lives every day to this dreadful disease.

Yesterday, our director of public health recorded a new message which went out on our social media channels and you can view and share it here  https://youtu.be/fkkzq-DnFQ4

If you have any further queries, please email us via CovidChampions@sunderland.gov.uk and we will be happy to help.

And please continue to follow our social media channels Facebook: @SunderlandUKOfficial and Twitter: @SunderlandUK for the latest updates from the council and key partners. We are also regularly updating our website with latest information regarding COVID-19 in Sunderland, see www.sunderland.gov.uk/coronavirus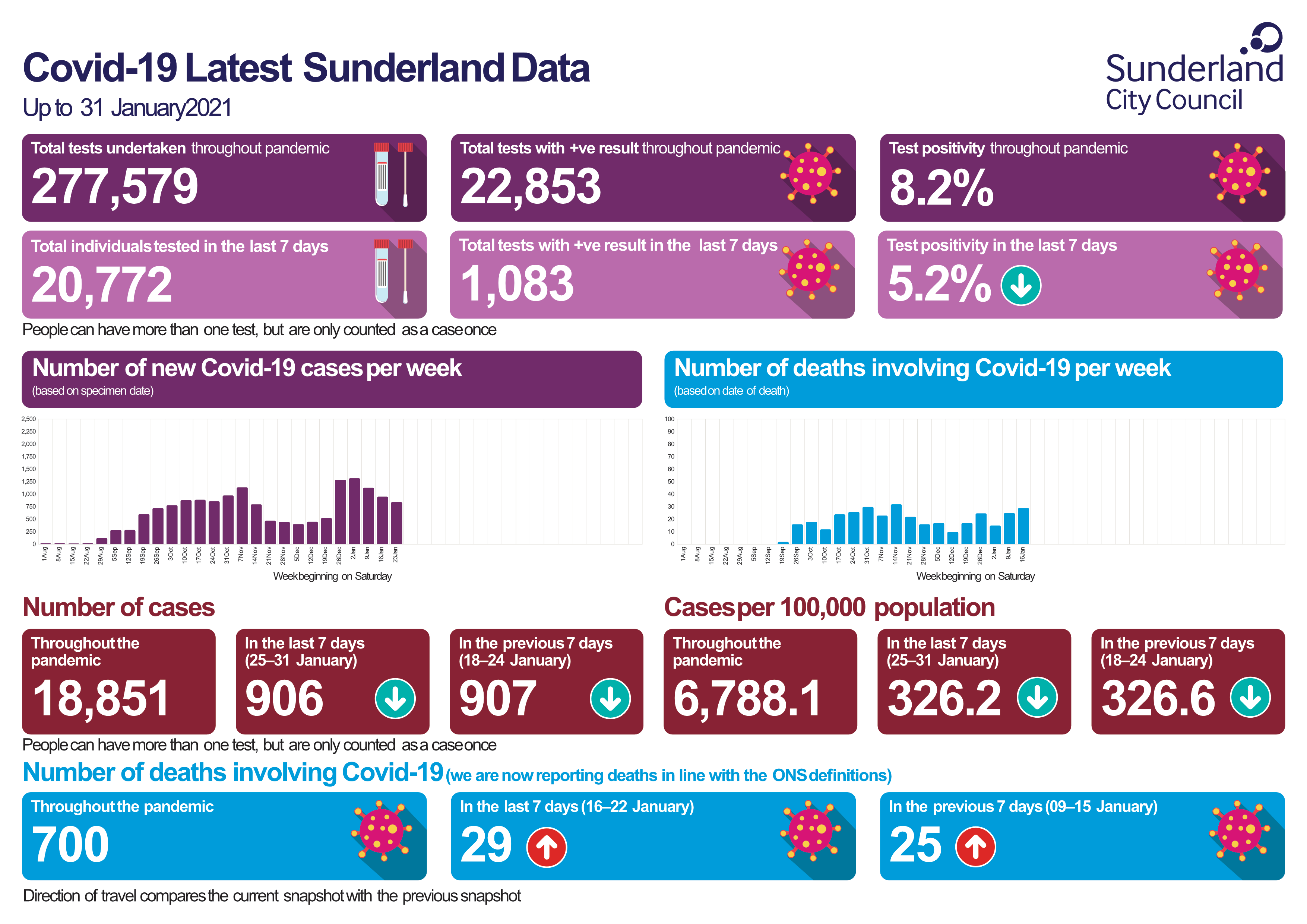 #StaySafe #Sunderland #SunderlandCovidChampions